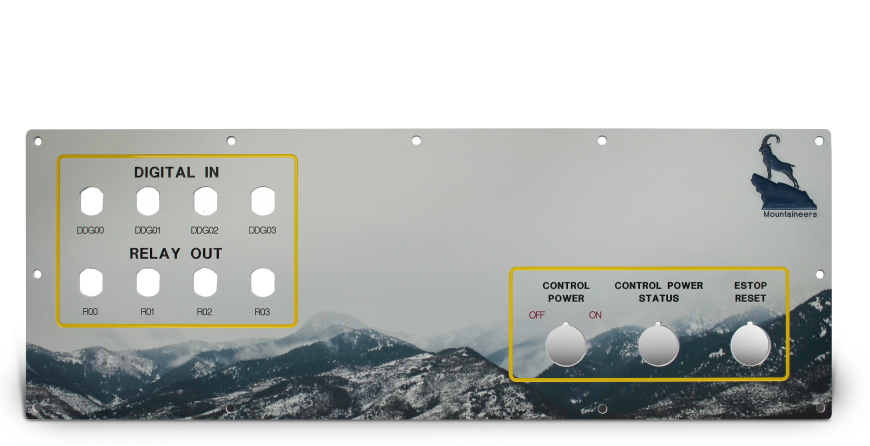 FRONT PANELS
Our program provides endless flexibility when designing your front panel. Information about the design options available is provided on this page.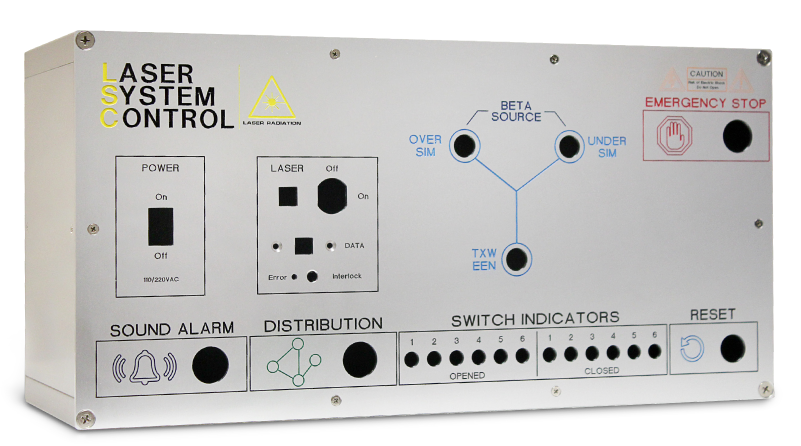 ENCLOSURES
Front Panel Designer can also be used to design complete enclosures. We offer different enclosure solutions that can all be customized to meet your individual requirements. Our program and webshop also make it easy to order all the necessary assembly components needed to make your enclosure ready to put together upon arrival.
MILLED PARTS
Machine Elements, Prototypes, Special Parts: Make use of the full range of features included in Front Panel Designer to design customized milled parts for every conceivable area of application. Material thickness up to 10mm is available, inner and outer contours can be easily designed using the DXF import feature.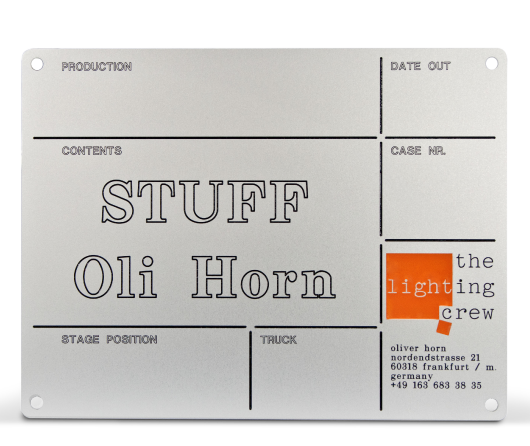 SIGNS
Use Front Panel Designer to create company signs and doorbell nameplates, rating plates and warning plates for machinery and equipment, information signs for buildings, and for anything else you might need. Our UV printing process is also perfect for decorative printing with a metallic character. Practically any conceivable shapes and dimensions are possible.
MATERIALS AND COLORS
Although we primarily work with anodized aluminium, we also offer other surface finishes and materials. Try out a combination of different surfaces and engraving colors here:

YOUR SELECTION
Powder-coated Aluminum
Clay Brown (RAL 8003)
In-Stock Material Thicknesses (mm)
1.5 - 2 - 2.5 - 3 - 4 - 5 - 6 - 8 - 10
Additional powder coating thickness
Electrically Conductive Rear
Available for the Following Material Thicknesses (mm):
2 - 2.5 - 3 - 4
OTHER MATERIALS
Raw Aluminum
Raw aluminum is unfinished. The surface is unhardened and the front may have scratches. It is an inexpensive alternative for front panels, enclosures or milled parts if the front does not have to be aesthetically perfect.
Available Material Thicknesses (mm):
1.5 – 2 – 2.5 – 3 – 4 – 5 – 6 – 8 – 10
Perspex
Acrylic glass (Plexiglas®) is particularly suitable for display windows, but can be used for other purposes. We stock transparent acrylic glass in the material thicknesses 2, 3 and 4 mm and red acrylic glass (semi-transparent) in 3 mm.
Others
We can machine the following materials on request:
Plastics
Polyoxymethylene (POM)
PTFE (Teflon®)
PVC
Epoxy Resin
Engraving Materials
Non-Ferrous Metals
(Thickness Up to 6mm)
Aluminum Types
Want to use another type of aluminum, e.g., cast aluminum or particular alloys of 'aircraft aluminum'? Reach out to us!
We cannot machine steel, elastomers, or epoxy resins containing fiberglass.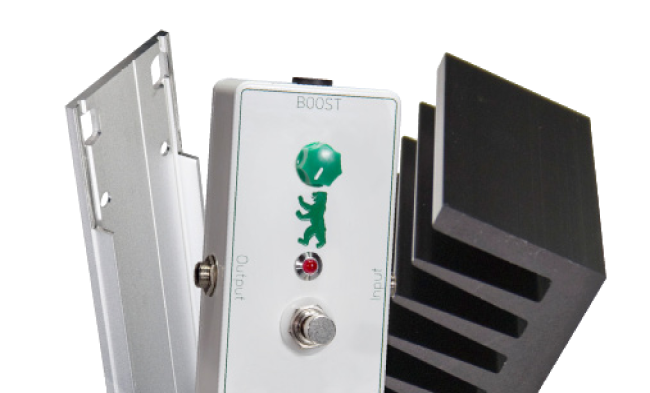 Customer Provided Material
Got your own material that you would like us to machine? No problem! We also machine customer-supplied material including finished or semi-finished parts (e.g., front panels, profiles or housing lids). Our CNC machines can machine all the materials listed on this page. If you cannot precisely categorize your material, just let us know and we'll be happy to test it out for you.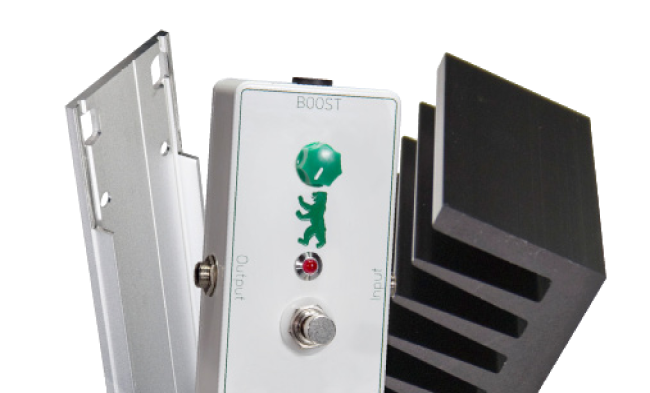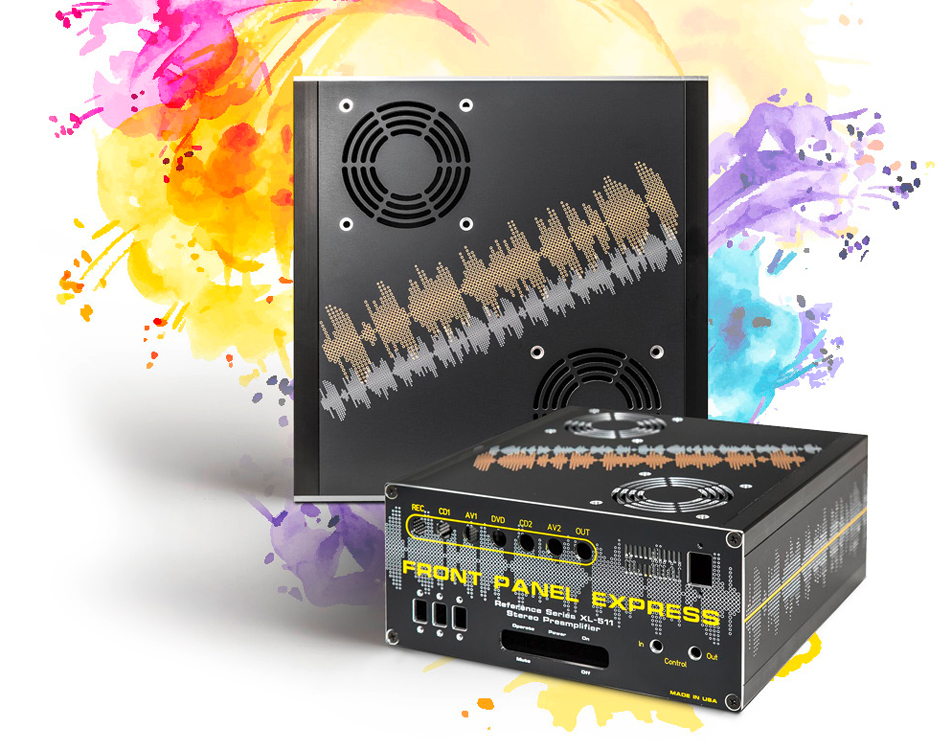 UV PRINTING
Digital printing offers many benefits, from a wide range of colors to the ability to reproduce complex graphics down to the finest detail and photo printing, this inexpensive process offers almost endless design freedom. Keep your panel on brand by using your company's own typeface and logos, and save yourself the time and cost of conversion. When it comes to aesthetic perfection, the advantages of digital printing are obvious!
Our UV printing process guarantees a high level of scratch and UV resistance along with a resistance to chemicals and many common solvents. Due to the ink remaining on the material surface during this process, you get a brilliant and opaque application of color available across the entire panel. It's also good to know that our process allows you to print a white background behind your images on colored panels which helps light colors to be reproduced as faithfully as possible, especially in company logos, graphics, and photos.
You can easily upload and position the graphics on your front panel in Front Panel Designer. All standard file formats are supported. Alternatively, you can also design your front panel with the engraving elements in Front Panel Designer and then switch to 'Print'. Our quote calculation button lets you to manage your printing and engraving costs as you go, allowing you to strike the perfect balance between aesthetics and budget.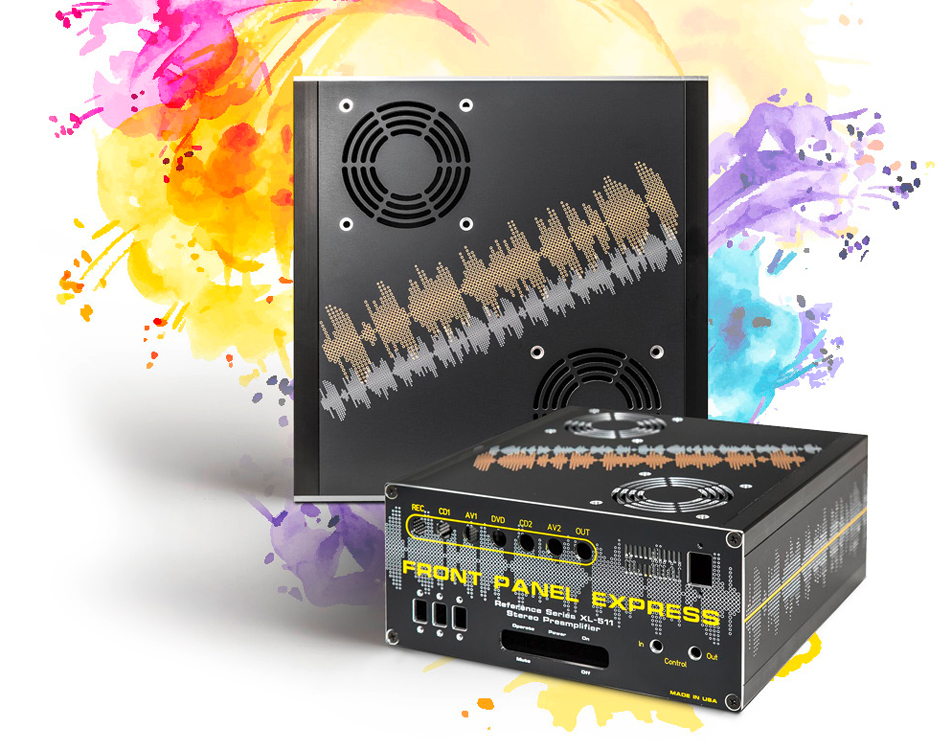 MATERIAL COLORS AND PRINT SETTINGS
You can use UV printing with all the anodized aluminum we have in stock. Achieve practically any effect by combining the material color and using white under-print beneath your graphics. The white under-print will be invisible after application and has an opaque, matte quality which makes it ideal for retaining the vibrance of your brightly colored print graphics. If you want to retain the lustrous quality of the underlying aluminum on the printed areas, use the white under-print option sparingly.
Standard
White Under-Printing

ENGRAVING
Engraving is an elegant and long-lasting marking method for applying fonts and designs. Front Panel Designer provides a wide selection of fonts and simple graphic elements. The HPGL import function can also be used to position complex objects such as graphics, alternative fonts, or your company logo on your front panel.
We have many RAL colors available for powder-coating in Front Panel Designer to use on your project. We'll also be happy to procure any RAL color that you want.
So that we can guarantee the impeccable quality of your engravings, these areas are in-filled by hand.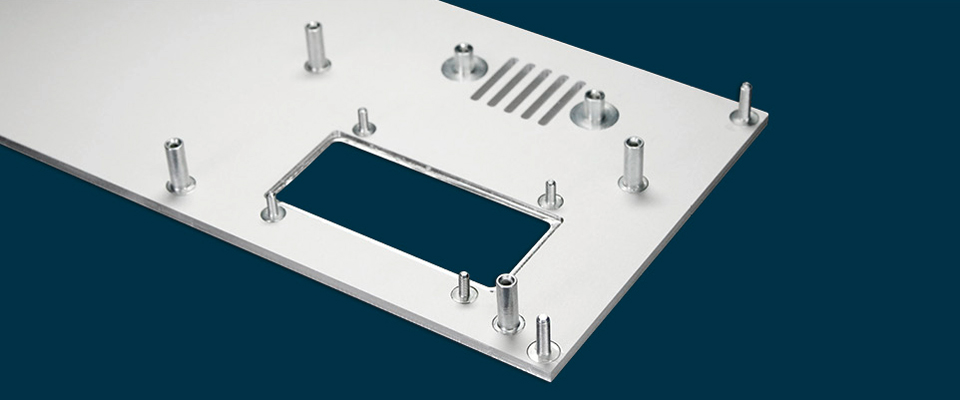 STUDS AND STANDOFFS
You can position threaded studs and standoffs on your front panel. We also offer heavy-duty load studs/standoffs, which are suitable for heavier parts (such as transformers), in addition to the standard version. Both versions are available in different lengths with M2.5, M3, UNC #4 and UNC #6 threads. Simply select them in Front Panel Designer and place where needed.
ACCESSORIES
Our webshop has everything you need to assemble your enclosures, from side and housing profiles in any length to assembly kits and screw packs. We have our customer service representatives check your enclosure design to make sure everything fits and will reach out if we spot something that might need adjusting.
Comprehensive information on enclosure design and accessories in the
Enclosure Manual